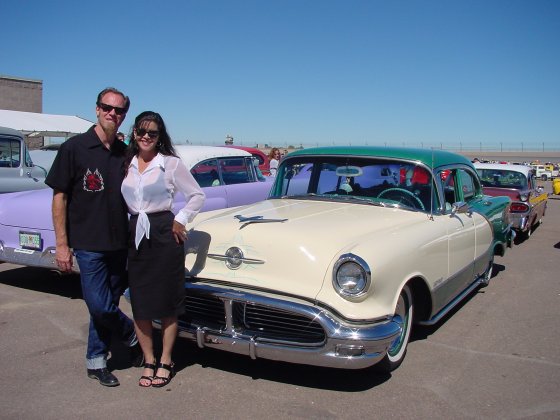 I took this picture of Dave & Janet at the PPIR Car Show 2001. Aren't they just the best looking couple? They are alot of fun to be around too!

Hacket, Dave:
Kar Name:
Make & Model: '48 Chevy Coupe
Color:
Running Gear:
Frame:
Body:
---

I am not exactly sure of all the details for this car, but, it is one of Dave's projects he is working on. You should see the one in his garage, it's really kick-ass! I'll get pictures as soon as I can + all the details!
---
Kar Name:
Make & Model: '48 Chevy Coupe
Color:
Running Gear:
Frame:
Body: