This picture was taken along the road to New Mexico, when Shane's car developed a problem. One of our members didn't want to include it here but I insisted!
To me, this picture is the epitome of friendship, and road trips! And it's ALL part of the fun of being in a club and going on those trips.
A long lonely stretch of road, a vehicle misbehaving and all your friend huddled around the engine compartment to try and help you figure out what the problem is... Now THIS is the LIFE!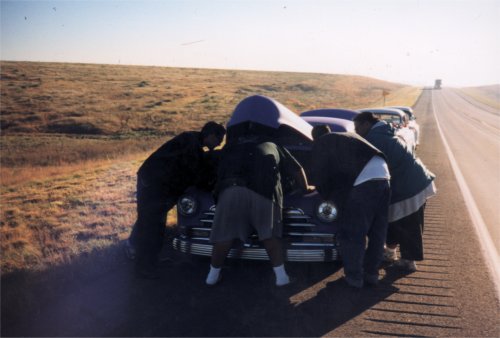 Picture taken by Shane Savage with Rich Cordova's camera.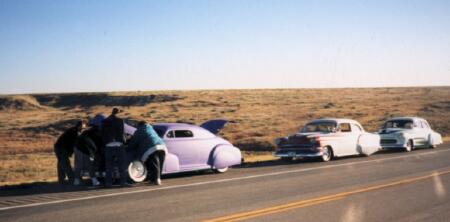 1 Worker, 5 Supervisors..

Here it is again from another perspective... This picture was provide by Rick McKinney and was taken on Hwy 54 in Kansas.
next...