Jeremy has a really HOT CAR! Smooth and Sleek. Good to see you out and about with this Cool Ride Jeremy!

Pitman, Jeremy:
Kar Name:
Make & Model: 1947 Chrysler New Yorker
Color: Black Primer
Running Gear:
Frame:
Body: Chopped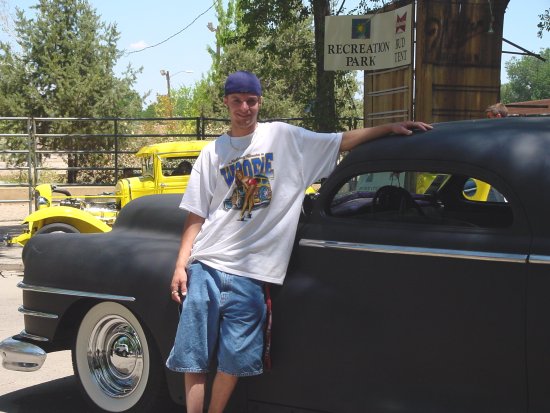 This is a pretty nice picture of Jeramey with his car. It was taken at the Street Rod Nationals in Pueblo, 2001.
---
JUST KILLER!
Click on my friends...Click on!
---
Contact Information:
1 (719) 271-7533
GonKat@aol.com

Back to Top