This trio of pictures was taken by Rick McKinney in Ft. Smith, August of 1997.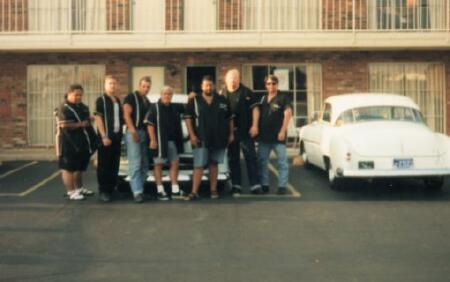 Nice shot of the guys all in their Lonely Knights bowling shirts. Don't they look tuff?!
L-R: Keith, Chris, Michel, Dave, Rich, Shane & Rick.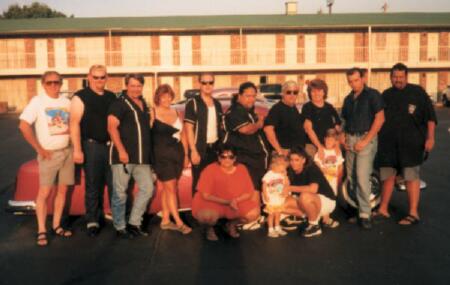 Group shot of the whole gang who traveled together to Ft. Smith.
L-R: Vic, Shane, Rick, Sandy, Chris, Keith, Dave, Red, Michel, Rich.
In Front: Sylvia & Kimmy.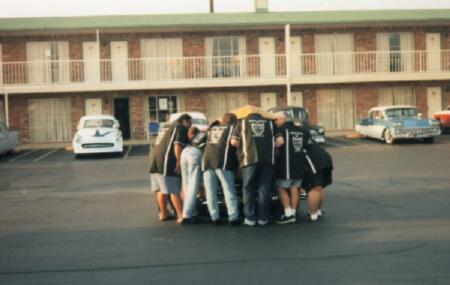 Boy, whatever is under that hood must REALLY be cool!
L-R: Chris, Rich, Michel, Rick, Shane, Dave, and Keith.

Next...